Artificial leather tap shoes
Artificial leather tap shoes
1. Definition of artificial leather tap shoes: Refers to tap shoes made of a more durable material leather that is transformed into a more durable material through a series of chemical, physical processing and tanning.
2. Classification:
Artificial leather tap shoes-also called imitation leather tap shoes or rubber tap shoes. They are tap shoes made of artificial materials such as PVC and PU. In the late 1940s, products coated with polyvinyl chloride were called artificial leather, and then used to make tap shoes.
this is the Leather tap shoes: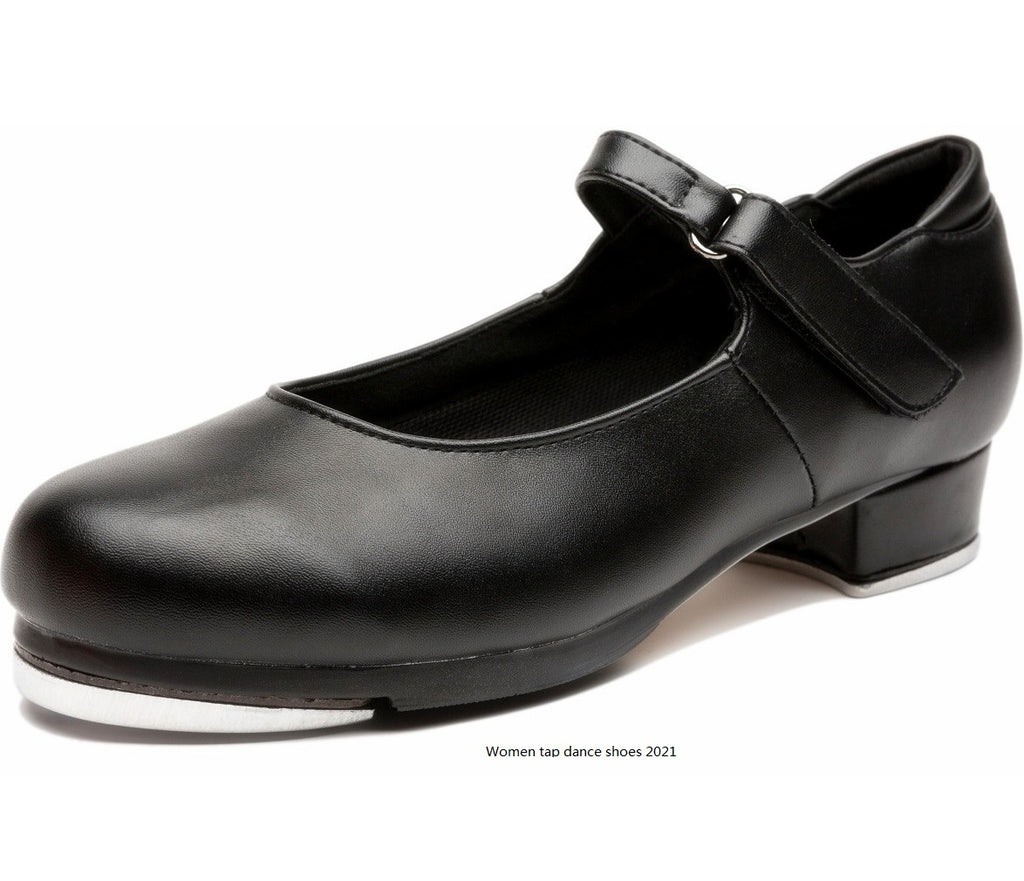 this is Pu leather tap shoes: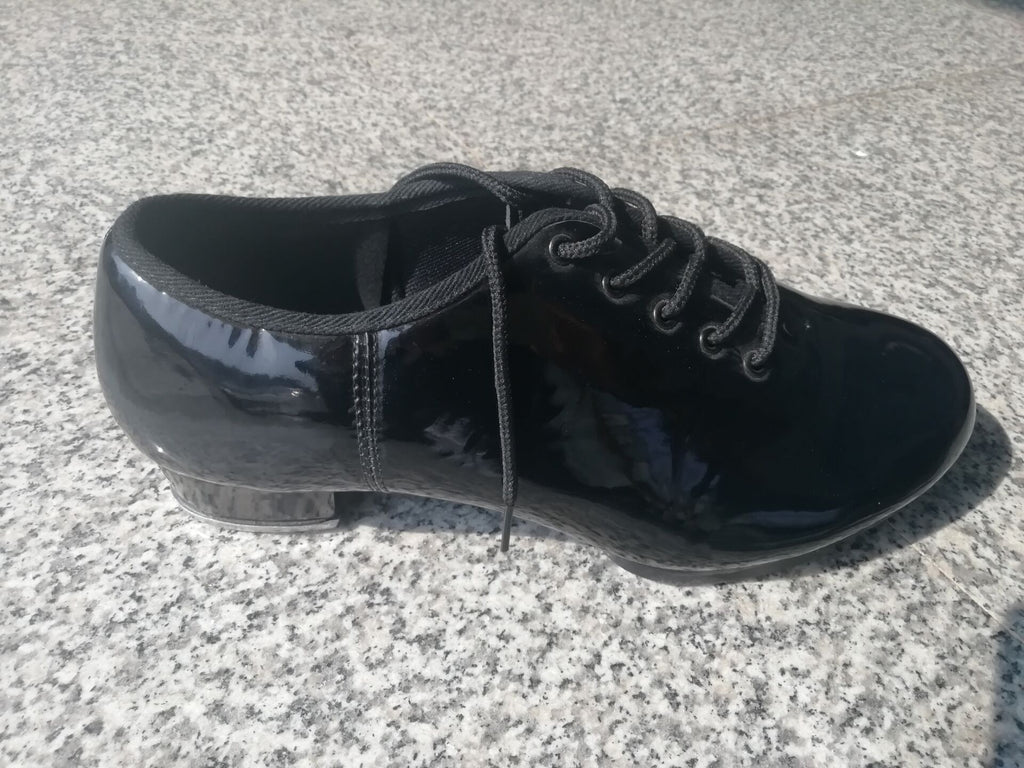 Artificial leather is made on the textile fabric base by foaming or laminating PVC,
PU, ​​etc. with different formulas. It can be processed according to the requirements of different strength, abrasion resistance, cold resistance, color, gloss, pattern, etc. , It has the characteristics of a wide variety of colors, good waterproofness, neat edges, high utilization and cheaper prices than real leather. This is why a lot of tap shoes are made with this material.
this vedio is show the detail informations between the Pu leahter tap shoes and leather tap shoes.women buckle tap shoes is leather tap shoes,the bright mens tap shoes is PU leather tap shoes.

But most of the artificial leather, its feel and elasticity can not reach the effect of real leather; its longitudinal section, you can see fine air bubbles, cloth or surface film and dry artificial fibers. It is a very popular type of material from the early days to the present. It is commonly used to make various leather village products, tap shoes, or parts of genuine leather.

The advantages of artificial leather tap dancing shoes are: light specific gravity, acid resistance, alkali resistance, oil resistance, folding resistance, imperviousness, bright color, many patterns, but no air permeability and no moisture absorption.

Synthetic leather tap shoes—different from artificial leather tap shoes, a fully-made fiber layer impregnated with a polymer material is similar to the fiber structure of natural leather and has the characteristics of breathability and moisture absorption. After making all kinds of leather tap shoes, the feel is almost the same as that of real leather, but the air permeability is about twice that of real leather. The leather tap shoes are elastic to the touch, soft, with irregular skin patterns and a cool feel. Synthetic leather tap dancing shoes have regular textures and feel hot.
The difference between leather tap shoes and PU leather tap shoes
   1. The
leather tap shoes
are soft to the touch and elastic, and can withstand greater strength and impact. It becomes soft when exposed to water, becomes particularly hard after drying, and is easy to rot.
  2. The surface of synthetic
leather tap dancing shoes
is rigid, rigid, low in strength, and the service life is not as long as leather.
Nursing
  1. Maintenance and care of synthetic
leather tap shoes
and natural leather tap shoes
  A) Do not put too many things in tap shoes, otherwise the bag will be easily deformed and perishable;
  B)
Tap shoes
should not be exposed to the sun, otherwise the leather surface will lose its toughness and easily break;
  C)
Tap dancing shoes
should not be placed in a damp place, otherwise the leather tissue will easily loosen and become rotten;
  D) The leather products that are not commonly used in tap dancing shoes need to be waxed, wrapped in a moisture-proof bag for storage, and checked regularly;
  E) If the surface of tap dancing shoes is dirty, you can use leather cleaner to light the surface of Bilizhu;
  F) After the
tap shoes
are scratched on the skin, you can put shoe polish on a soft cloth with a color similar to the leather, gently rub the surface of the scratched position, and then wax it after drying;
  G)
Tap dancing shoes
to avoid contact with acid-base chemicals.
  2. The maintenance of artificial leather tap shoes
Due to poor hygroscopicity and dehumidification performance, dry the handbag in time after getting wet, and avoid tap dancing shoes in the sun, and do not place it in water to scrub. If the surface is dirty, you can use warm water and a little diluted wash Wipe gently, then wipe dry with a dry cloth.
   3. Part of maintenance and care products
  A) Soft cloth-waxing and cleaning;
  B) Begonia powder-to protect the metal buckle of leather goods, just use a soft cloth to wipe some Begonia powder on the metal buckle to make the rust and color buckle look new;
  C) WD——40 anti-rust lubricant——If the leather lock does not open properly, spray this agent on the lock to prevent rust and provide lubrication;
  D) Almighty water-clean strong stains (pour on a cloth and wipe);
  E) Leather wax covers the scratched areas on the leather;
  F) Shoe polish (paste type)-used to cover up the scratches, smear the shoe polish similar to the color of
tap shoes
, and then lightly wax it with tinting wax to restore the natural;
  G) Toothpaste can be used for cleaning.